Wardsweb's Bottlehead S.E.X. Amp Assembly
Install the potentiometer shaft from the underside into the hole in the center front of the chassis.
Locate the indexing pin on the pot in the small indexing hole to the right of the shaft hole.
Slip the washer over the shaft, followed by the nut and tighten.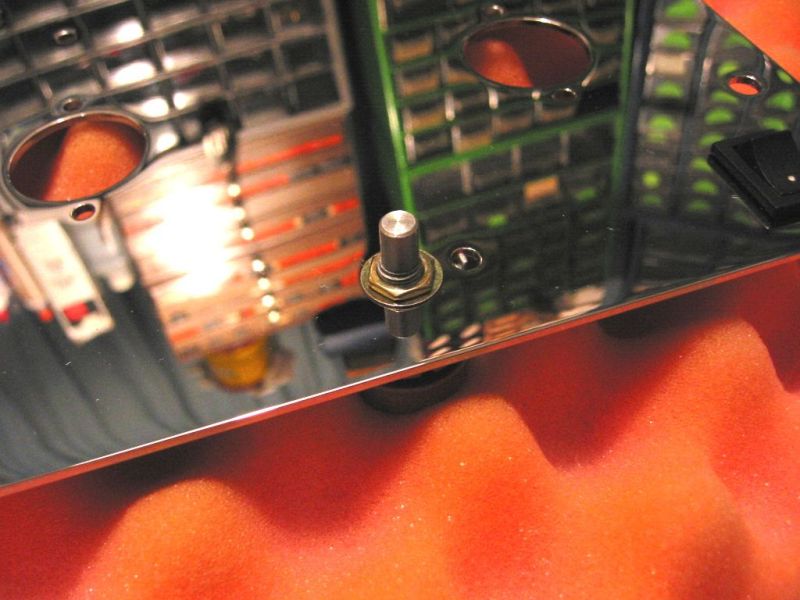 back to main amp page