Wardsweb's Bottlehead S.E.X. Amp Build
DC HEATER SUPPLY
Cut a 1 1/2" length of Teflon wire and strip back the ends 1/4". Attach to the upper holes of C1 and C4. Do Not Solder.
The Schottky rectifier diodes have heavy leads that will not wrap around the terminals. Inserting
Inserting the leads straight through the terminals without bending before soldering is acceptable.
Note carefully the orientation of the silver banded ends when installing the diodes. This is critical.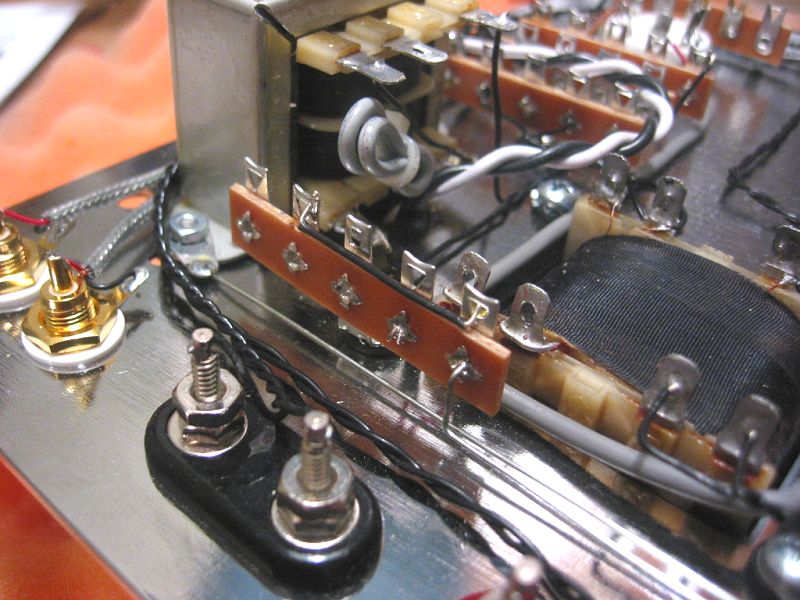 back to main amp page