Wardsweb's Bottlehead S.E.X. Amp Prep
The base was primed and then I made one pass on my table saw cutting 1/4" deep all the way around.
I then did a trial fit of one of the acrylic pieces before making the other cuts.
The "feet" are actually spikes I bought online: StudsAndSpikes.com
The aluminum spacers I machined from some 2024 T351 billet on a lathe.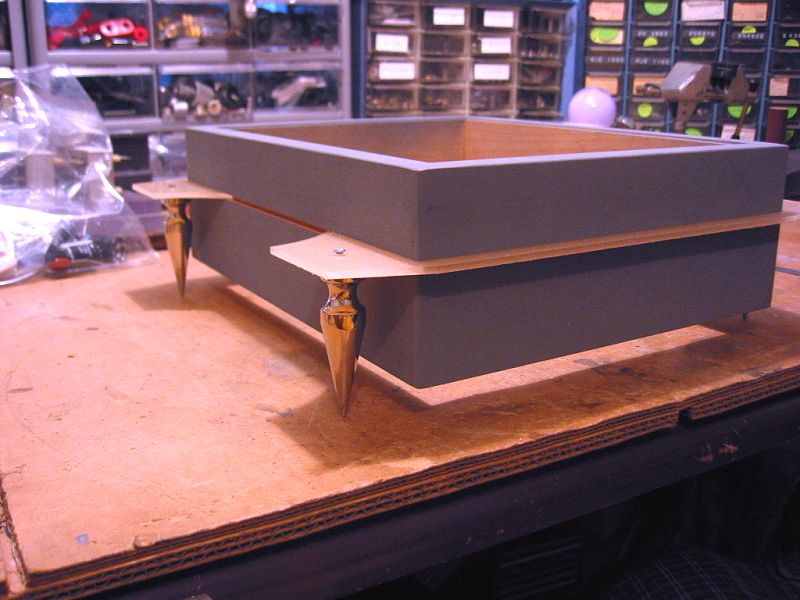 back to main amp page