Wardsweb's Bottlehead S.E.X. Amp Prep
I first tried to polish the chassis like my other Bottlehead pieces, but the aluminum is soft and didn't give the high polish I wanted.
So, I took it to a local chrome shop and had a "show chrome" finish done.
You guys know me, I like shiney.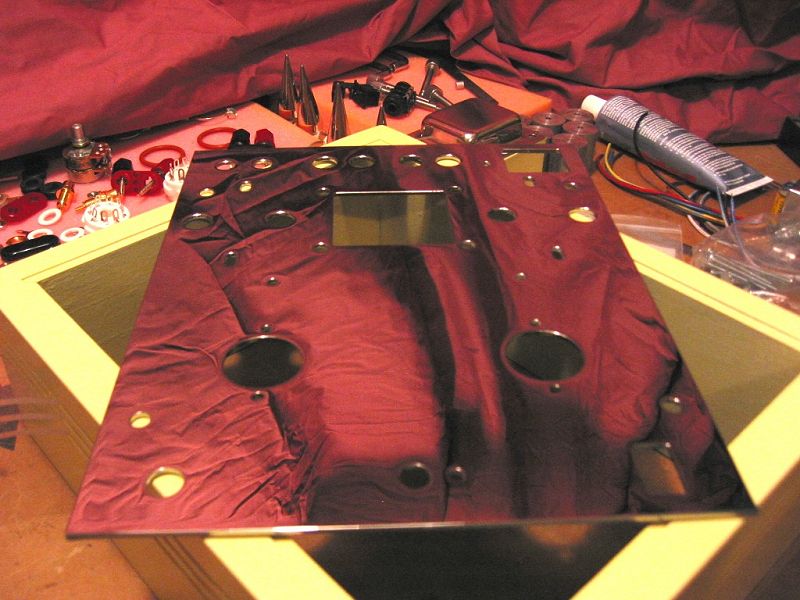 back to main amp page