The Foreplay Feet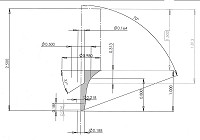 Here is the CAD drawing for the feet.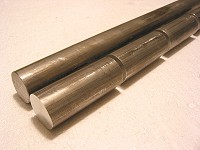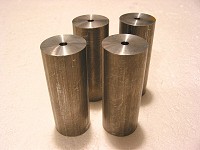 I started with some one inch 2024 T351 billet bar.
First cut into two inch billets, then drilled and tapped to 8-32.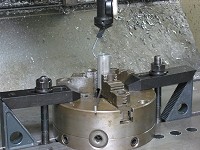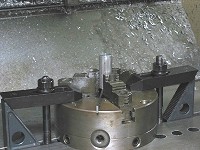 First the head of the CNC is dialed in for exact center on the piece.
Then it's ready to run the program.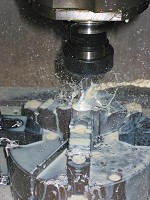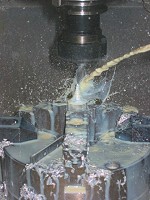 First pass is done leaving 15 thousanths for the final pass.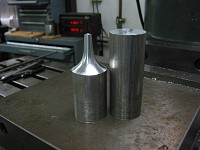 This gives you the final shape. I could have cut it off on the CNC
but didn't know how much of a collar I wanted.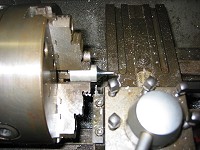 So, I chucked it up in the lath and made a final determination for flush mount.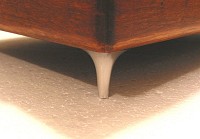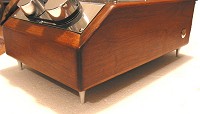 Final product